Carol McGiffin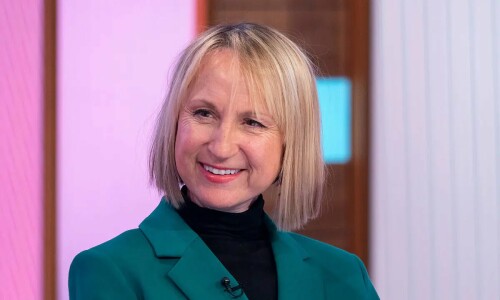 "I am constantly aware and fearful of secondary cancers that might not be obvious early on but can never be cured. I monitor my health religiously and attend checks all the time. But I'm concerned at the lack of awareness of secondary breast cancer and of this brilliant charity which does so much to help women who are suffering."
Best known for her place on the panel of ITV daytime show Loose Women, Carol has been a fixture there since 2000 and has done almost 1,400 episodes. Born in the 60s, Londoner Carol was brought up and went to school in Kent. She left at 16 and went straight to work so she could start living the life she wanted to.

Her first job was in a fashion boutique in Maidstone but at the age of 17 she landed a role working with computers which facilitated her return to London at 22 where she lived until
2020 when she moved to her beloved France.

Carol started her media career in 1986 at Music Box, a precursor to MTV, starting as
assistant to the head of the channel and working her way up to Producer and Production
Manager.

Her first foray into broadcasting happened after she met former husband Chris Evans and
co-presented a weekend morning show with him for two years.

After they separated, Carol went back to work behind the scenes again and during a stint as
producer on the Big Breakfast she got the call to do a big radio gig at the newly created Talk
Radio and did various other radio work after that.

In 2000 she joined the Live Talk panel, which was Loose Women by another name, and has
been there ever since although she had a five-year break from the show from 2013 feeling
that she'd exhausted her repertoire of life stories. Shortly after she entered the Big Brother
house and came an impressive fourth.

The following year she was diagnosed with breast cancer and underwent a year of
treatment and passed her milestone 5-year remission in late 2019.

Carol had a lifelong dream to live in France and in 2016, motivated by the cancer diagnosis,
sold her London flat and bought a house near Nice in the South of the country where she
lives with her now husband Mark, although she travels back to the UK to do Loose Women
after returning to the show in July 2018.