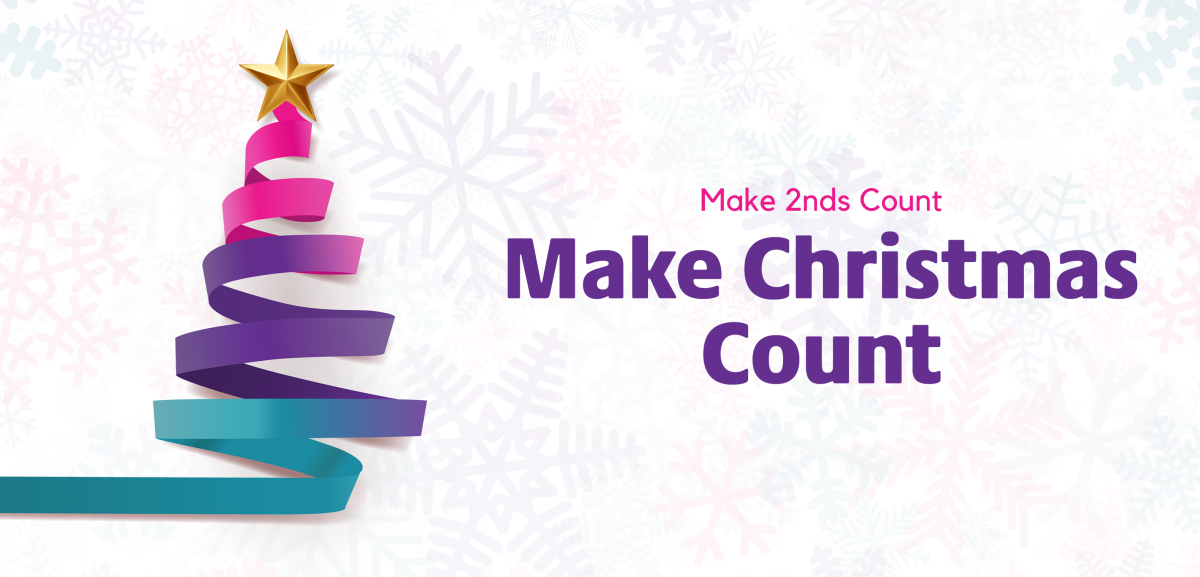 Buy a Bauble of Hope
We are delighted to announce the launch of our inspiring Tree of Hope for the fourth year, as part of 'Make Christmas Count'
Every Christmas tree has special baubles that are cherished and we need your help to decorate our Tree of Hope
This year all proceeds from our Christmas baubles will contribute towards funding our dedicated retreats for the community in 2024. Our retreats are invaluable sanctuaries, helping the community to de-stress, relax and build friendships with others living with secondary breast cancer.
Here is some recent feedback from our Castle Bromwich retreat which highlights their importance:
"The Castle Bromwich retreat has been such a wonderful relaxing experience. We've met so many women just like us, at all stages of the 'living with' journey. We feel lifted and listened to, encouraged and most of all relaxed and happy. We've had led sessions and time to get to know each other. We are all leaving with a new family and friendships to support us."
---
Our real and virtual baubles are available to purchase and can include your own message of hope, which will appear virtually, for all to see.

Bauble on our Tree of Hope - £25
A Personalised Christmas bauble with your chosen name(in honour or memory)

Virtual bauble with a personalised message on the Make 2nds Count website

Personalised Christmas bauble will be posted out to you
ADD YOUR Bauble TO OUR Tree of hope
---
Help us to Make Christmas Count in your Home
This Christmas we want to see Make 2nds Count baubles in homes all across the UK, and with your help we can do just that!
How it works

Make 2nd Count baubles - £15
We will send you a supporter selling pack with all the information you need to sell our standard baubles to your friends and family on behalf of Make 2nds Count.

Personalised baubles - £25
We will also provide you with a bauble buying sheet. This is an opportunity for you to sell personalised baubles to your contacts for £25. Everyone who buys a personalised bauble will get a virtual bauble on our online Christmas Tree of Hope.
REQUEST YOUR TREE OF HOPE BAUBLE KIT
For every ten baubles you sell you will get a free standard Make 2nds Count Christmas bauble.
Thank you for helping us to Make Christmas Count!
Closing Date for baubles - All baubles will appear on our virtual Christmas Tree of Hope, however to ensure your individually made bauble is hung on the tree you would need to purchase this by 11th December. Baubles will be posted in secure packaging.