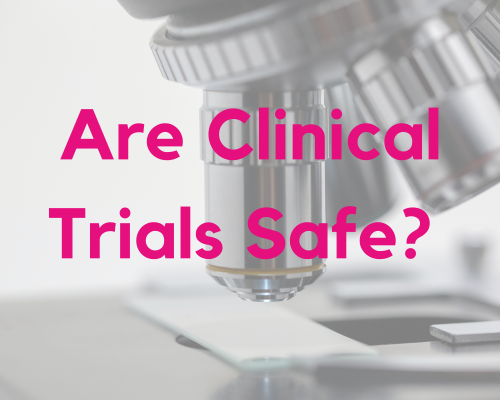 New cancer drugs or treatments are tested and researched thoroughly before they are given to people.
Before a clinical trial begins it has to be approved, first by a group of independent scientists and then by a research ethics committee. These committees are often based at local hospitals and are made up of healthcare professionals and can include patients.
There are other safeguards in place for patients taking part in trials. For example:
the trial plan (protocol) must be judged safe and ethical by the ethics committee before it can go ahead
the researchers must tell the ethics committee if there are any unexpected side effects
the ethics committee can stop the trial at any time if they have any concerns
you must be told of any benefits and risks before you agree to take part
you can stop taking part in the trial at any time
In practice patients on clinical trials are very well looked after. They are closely monitored and get 1:1 care from experienced trial nurses. Patients can experience side effects on clinical trials, but these are recorded and patients will be treated to alleviate them.