Fundraising Fun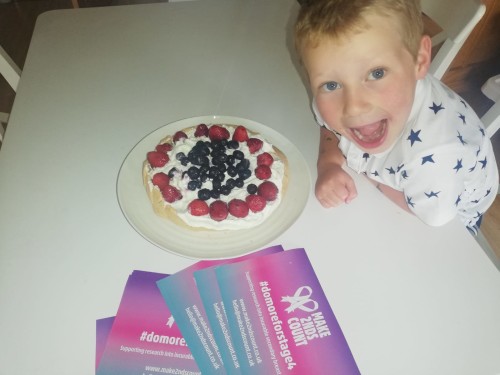 It's fantastic that you would like to help us to continue giving patients living with secondary breast cancer hope. Here you can find out how you can play your part in helping people living with this disease.
To celebrate our 2nd birthday we have put together a special edition fundraising pack. Our 2nds for 2nds tool kit is designed to help you host your own dessert party. Download your own tool kit HERE
Whether it's baking, doing marvellous challenges, getting your workplace on-board or volunteer your time your support for Make 2nds Count makes a huge difference.
Make 2nds Counts organises lots of fun events and activities to support our fundraising. From Gala Balls to abseiling off the Forth Rail Bridge - check out the upcoming events in our busy schedule
Put the fun into fundraising!
There is nothing the team at Make 2nds Count like more than to rack our brains and come up with ideas to raise money – but we can't do it alone!
To help get you started, we've listed some ideas…
Dance, dance, dance!
Let your feet do the talking in a danceathon.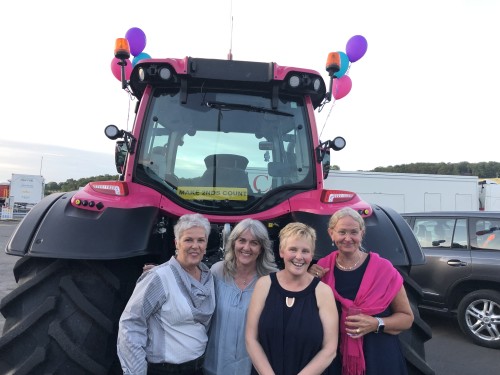 We like to party​
What better excuse do you need than to host a party to support Make 2nds Count. Quiz nights, theme nights, race nights to name but a few.
Run for our lives​
From 5Ks, to marathons and everything in between why not register for a local race.
Find your inner adventurer
If you are feeling brave why not conquer a mountain, get on your bike, tackle a walk or soar through the clouds with a skydive.
We'd love to hear from you if you are thinking about fundraising for us. Contact us on hello@make2ndscount.co.uk. We can't wait to hear from you!
Could your workplace help?
Fundraising in your workplace is a great way to help support people living with secondary breast cancer. We've put together some of the most popular ways businesses can support our work:
Charity of the Year
This is a great way to make a difference. Our Charity of the Year partnerships not only help to raise both vital funds and awareness of Secondary breast cancer, they also add value to your business by reflecting your organisation's recognition of the importance of Corporate Social Responsibility (CSR).
Fundraising events
Office fundraising events offer a fun and rewarding experience for your team. Our fundraising pack is full of ideas on how you and your colleagues can support us at work.
Payroll Giving
Make a tax-free donation, directly from your salary!
Corporate Donation
Make a regular or one-off donation in support of our work. Big or small, every single penny makes a difference.
Raise Awareness
Your workplace can also support us in ways other than fundraising. Why not help raise awareness or volunteer at one of our events.
Looking for advice or tips for fundraising in your workplace? We'd love to hear from you. Contact us on hello@make2ndscount.co.uk
Volunteering
There are so many ways to get involved, from cheering on a marathon runner to volunteering in our office. Whether it's hours or days, there are so many ways for you to help. Join us today!
Get in touch at hello@make2ndscount.co.uk to find out more information on volunteering opportunities near you. We can't wait to hear from you!
Donate today
Want to donate today? Donate online.