We are grateful to be supported by a dynamic Board of Trustees. Made up of experienced professionals from both the private and public sectors, they are passionate, dedicated and committed to governing and overseeing the work that we do here at Make 2nds Count.
Prof D A Cameron
Chairperson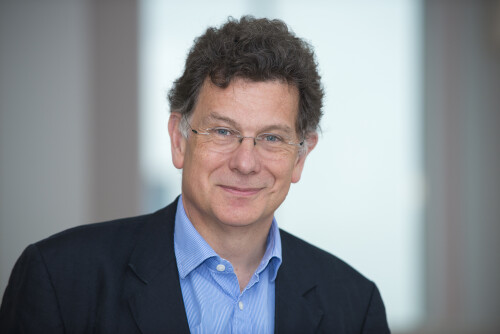 Prof. Cameron's first degree was in mathematics from the University of Cambridge, and he received his medical degree in 1986 from St. George's Hospital Medical School, London. After completing a fellowship and MSc in Clinical Oncology at the University of Edinburgh, he received a M.D. with distinction in 1997 and completed his training as a medical oncologist that same year. He is currently Professor of Oncology at Edinburgh University, and works in NHS Lothian's cancer centre treating breast cancer patients, and the joint lead for the Edinburgh Experimental Cancer Medicine Centre. He is currently also the lead for systemic anti-cancer therapy in NHS Lothian, though he will shortly demit from this role to take up a part/time deputy director role within the Scottish Government funded Innovative Health Care Delivery Programme (IHDP) which seeks to improve on access to, and enhance the use of, routine data on cancer patients within NHS Scotland. He also chairs the Scottish Cancer SACT data group, off label cancer medicines' group and is Scottish Government R&D (CSO) clinical cancer research champion.
Internationally he is the chair of the Breast International Group, a Brussels-based umbrella group of 57 worldwide academic/not-for-profit breast cancer trials' groups, and the vice chair of the steering group of the Oxford-based Early Breast Cancer Clinical Trialists' Group.
He is active in a number of current and past clinical trials in breast cancer. He was a member of the executive committee of the HERA adjuvant herceptin trial, and a member of the steering group for several UK adjuvant breast cancer trials, as well as the BIG APHINITY, ALTTO/NEO_ALTTO, BRAVO and AURORA studies and other international breast cancer studies. He was chief investigator on the UK trial adjuvant breast cancer trial, TACT2, and of BEATRICE, a global trial that tested the possible benefit of adjuvant bevacizumab in triple negative breast cancer, and serves on the iDMC of a number of clinical trials in breast and other cancers. He is a present and past member of several cancer research funding committees including INCA PHRC, PAIR (Sein), Cancer Research UK Science committee, Cancer Research UK Clinical Research Committee, and from time to time various NIHR funding bodies including EME, clinical trials fellows committee. He is on the advisory board of the ICR and Glasgow Clinical Trials Units, the Bordeaux Institute Bergonie SIRIC and the Cardiff Cancer Clinical and Translational Research programmes.
Heather Moffitt
Vice Chairperson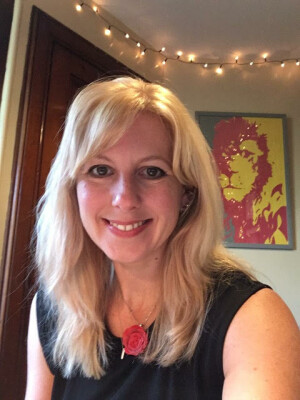 In 2017, I was diagnosed with a Stage 0 primary breast cancer, and after completing treatment I had no idea that the signs and symptoms for secondary breast cancer were so different. In 2021, I learned that my severe back pain was caused by secondary breast cancer that had spread throughout my bones and caused a spinal cord injury.
I was disappointed to discover the enormous lack of awareness about secondary breast cancer, the challenges to find support for patients and their loved ones, and the gaps in research focused on metastatic cancer and patients living with this disease. But while my disease is described as "incurable," I also have incurable hope that the important work of Make 2nds Count is making a difference in research, education, and support. As a communications professional for over 20 years, I'm delighted to join the board of trustees to help advance this invaluable mission.
---
John Ward
Treasurer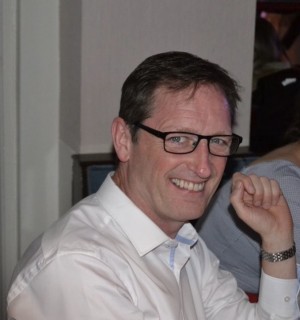 I have been involved with Make 2nds Count since August 2019. I was therefore hugely honoured to be asked to get involved.
I have a background in Aerospace and have set up and sold a variety of companies over the years, so I bring some finance, business and management skills to the charity. I believe that the aims and ambitions for Make 2nds Count are hugely important in terms of raising awareness, supporting people with the condition and in funding much needed research into finding a cure. I had no idea just how devastating this disease is and was shocked to learn just how unaware most of us are about it and the issues facing families living with the condition.
I have been amazed in board meetings to learn what is being done by the charity and am very excited to be involved and feel part of it
Interesting Fact: I set up the stand comedy club way back in the day
---
Lesley Stephen
Trustee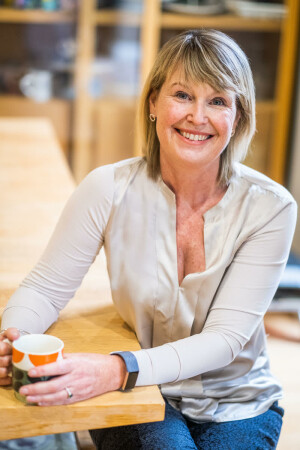 I was diagnosed with metastatic breast cancer, out of the blue, in March 2014. Previously I had been a self-employed communications consultant, living in Edinburgh with my 4 children. The shock and grief I felt when being given the news of my diagnosis, and likely 1-2 years life expectancy, was indescribable.
After a rollercoaster first 18 months of treatment, when no treatment seemed to work, I got the last slot on a Phase 1 clinical trial at the Glasgow Beatson Cancer Centre. That was over 6 years ago, and I am still on it living a great life with few side effects.
Being so 'well' has enabled me to become a patient advocate, campaigning to get a better deal for metastatic breast cancer patients who are often ignored when it comes to research, treatments and support. I have worked with CRUK, Breast Cancer Now, the NCRI, and am a member of ICPV and METUP UK amongst other patient focused groups. My knowledge of MBC has increased hugely as a result and I am passionate about enabling more patients to access new treatments and clinical trials.
When Make 2nds Count started I was therefore delighted to join the Trustees in order to represent and be the voice of patients, and to help improve the lives of us living with the disease.
Interesting Fact: I used to do a lot of hiking and climbing and have been at altitudes of over 19,000 feet many times, including to the top of Kilimanjaro in Africa, Acancagua in Argentina and Cotopaxi in Chile.
---
Joanne Lacey
Trustee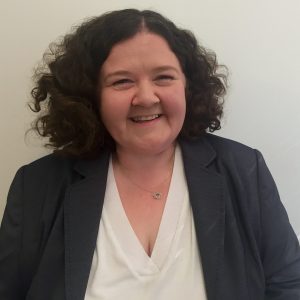 I joined the Make 2nds Count board in 2019 and chaired the Board of Trustees until 2022. It continues to be a privilege to watch the charity grow both in terms of the patient community and services provided. I am currently part of the Education & Support Committee and proud to work alongside the team, nurses and fellow trustees to promote greater awareness e.g. about access to clinical trials.
I was diagnosed with early-stage primary breast cancer in 2014. Despite my personal experience, I had shockingly never heard of secondary breast cancer until I heard about the Make 2nds Count's founder's story from a friend. This is very common and why greater awareness and education of this incurable disease along with more research that directly benefits patients living with SBC is so vital.
Interesting fact – My first ever sponsored walk was the Kiltwalk for Make 2nds Count which I did with my beloved dog Jackpot the Parson Russell Terrier
---
Peter Canney MB ChB, MD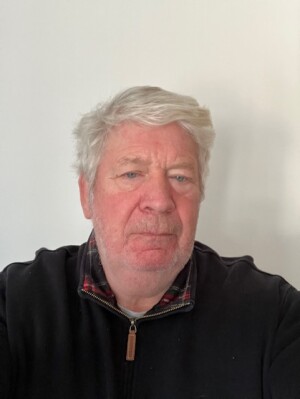 Qualified in medicine, MB ChB, 1976 from Manchester University.

In addition to 3 years general medical post graduate training, trained in Oncology and also Radiotherapy at The Royal Marsden Hospital, the Christie hospital and Southampton hospitals. Also worked as research registrar at the Queen Elizabeth Hospitals Birmingham. Obtained my MD on the utility of CA125 in 1984. Became fellow of the Royal Colledge of Radiologists 1986.
Consultant and Hon. Senior lecturer in Radiotherapy and Oncology at the Beatson West of Scotland Oncology Center 1989 until retiring in 2013. During this period did extensive research on the biological effects of radiation, and more recently I was heavily involved in clinical trials in breast cancer.

Founder member of the NCRI breast cancer group, member of EORTC breast cancer group, member of Scottish Breast cancer trials group. Over 75 publications in scientific journals, mainly on radiobiology and aspects of breast cancer.
---