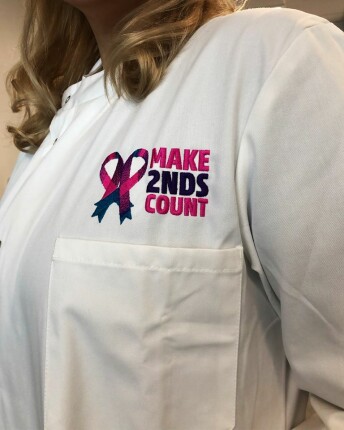 We fund secondary (metastatic) breast cancer research that contributes to advancing an increased quality of life for patients.
The average life expectancy of a secondary breast cancer patient once diagnosed is between two and three years. Around 25% will survive for 5 years or more after they are diagnosed.[1]
To date we've committed more than £450,000 of funding to research focused on near-time patient benefit and we're determined to continue build a research programme that amplifies our community voice and helps people live longer, better lives alongside secondary breast cancer.
In these pages you will find out about our research progress so far, current projects underway and how we fund research.
Interested in participating in clinical research?
Evidence tells us that clinical research and clinical trials can improve the outcomes of men and women living with secondary breast cancer, through early access to innovative new treatments. If you are interested in finding out more about clinical trials, check out our Patient Trials Advocate (PTA) service where our experienced nurses can answer questions, search for trials based on your eligibility and support you in discussing them with your clinician.
[1] Cancer Research UK www.cancerresearchuk.org/about-cancer/breast-cancer/survival Accessed: May 2023