Part of Make 2nds Count's mission is to fund secondary breast cancer research that contributes to advancing an increased quality of life for patients. We do this across a number of research areas including:
Clinical studies
Qualitative research on patients' experiences
Laboratory research with near-time patient benefit
The Research Committee formed in 2020 shapes our research strategy and ensures that our research programme is focused on patient benefit. It is made up of specialists in secondary breast cancer, clinical practice and patient advocacy. The Research Committee provides expert knowledge and advice to our staff and Board to inform where our research funding can have the biggest impact.
Prof David Cameron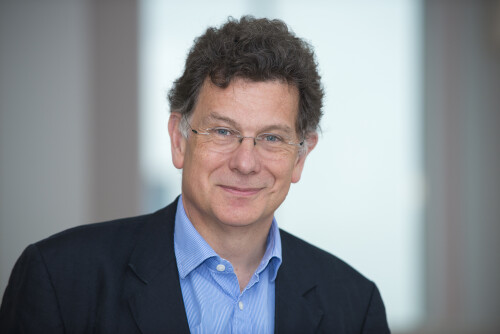 Prof Cameron's first degree was in mathematics from the University of Cambridge, and he received his medical degree in 1986 from St. George's Hospital Medical School, London. After completing a fellowship and MSc in Clinical Oncology at the University of Edinburgh, he received a MD with distinction in 1997 and completed his training as a medical oncologist that same year. He is currently Professor of Oncology at Edinburgh University, and works in NHS Lothian's cancer centre treating breast cancer patients, and the joint lead for the Edinburgh Experimental Cancer Medicine Centre. He is currently also the lead for systemic anti-cancer therapy in NHS Lothian, though he will shortly demit from this role to take up a part/time deputy director role within the Scottish Government funded Innovative Health Care Delivery Programme (IHDP) which seeks to improve on access to, and enhance the use of, routine data on cancer patients within NHS Scotland. He also chairs the Scottish Cancer SACT data group, off label cancer medicines' group and is Scottish Government R&D (CSO) clinical cancer research champion.
Internationally he is the chair of the Breast International Group, a Brussels-based umbrella group of 57 worldwide academic/not-for-profit breast cancer trials' groups, and the vice chair of the steering group of the Oxford-based Early Breast Cancer Clinical Trialists' Group.
He is active in a number of current and past clinical trials in breast cancer. He was a member of the executive committee of the HERA adjuvant herceptin trial, and a member of the steering group for several UK adjuvant breast cancer trials, as well as the BIG APHINITY, ALTTO/NEO_ALTTO, BRAVO and AURORA studies and other international breast cancer studies. He was chief investigator on the UK trial adjuvant breast cancer trial, TACT2, and of BEATRICE, a global trial that tested the possible benefit of adjuvant bevacizumab in triple negative breast cancer, and serves on the iDMC of a number of clinical trials in breast and other cancers. He is a present and past member of several cancer research funding committees including INCA PHRC, PAIR (Sein), Cancer Research UK Science committee, Cancer Research UK Clinical Research Committee, and from time to time various NIHR funding bodies including EME, clinical trials fellows committee. He is on the advisory board of the ICR and Glasgow Clinical Trials Units, the Bordeaux Institute Bergonie SIRIC and the Cardiff Cancer Clinical and Translational Research programmes.
---
Lesley Stephen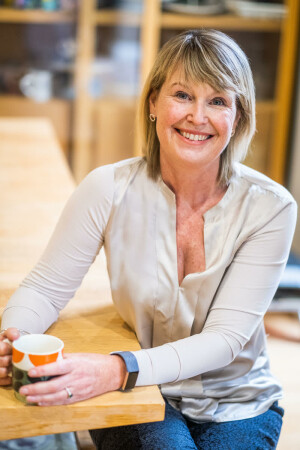 I was diagnosed with metastatic breast cancer, out of the blue, in March 2014. Previously I had been a self-employed communications consultant, living in Edinburgh with my 4 children. The shock and grief I felt when being given the news of my diagnosis, and likely 1-2 years life expectancy, was indescribable.
After a rollercoaster first 18 months of treatment, when no treatment seemed to work, I got the last slot on a Phase 1 clinical trial at the Glasgow Beatson Cancer Centre. That was over 4 years ago, and I am still on it living a great life with few side effects.
Being so 'well' has enabled me to become a patient advocate, campaigning to get a better deal for metastatic breast cancer patients who are often ignored when it comes to research, treatments and support. I have worked with CRUK, Breast Cancer Now, the NCRI, and am a member of ICPV and METUP UK amongst other patient focused groups. My knowledge of MBC has increased hugely as a result and I am passionate about enabling more patients to access new treatments and clinical trials.
When Make 2nds Count started I was therefore delighted to join the Trustees in order to represent and be the voice of patients, and to help improve the lives of us living with the disease.
---
Dr Peter Canney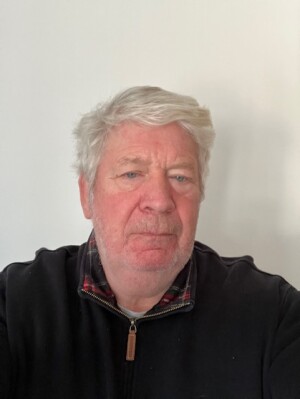 Dr Canney qualified in medicine, MB ChB, 1976 from Manchester University.
In addition to 3 years general medical post graduate training, he trained in Oncology and Radiotherapy at The Royal Marsden Hospital, the Christie and Southampton hospitals. He also worked as research registrar at the Queen Elizabeth Hospitals Birmingham. After obtaining his MD on the utility of CA125 in 1984, Dr Canney became a fellow of the Royal College of Radiologists in 1986.
Dr Canney was a Consultant and Honorary Senior lecturer in Radiotherapy and Oncology at the Beatson West of Scotland Oncology Centre from 1989 until retiring in 2013. During this period he did extensive research on the biological effects of radiation, and more recently was heavily involved in clinical trials in breast cancer.

A founder member of the NCRI breast cancer group, member of EORTC breast cancer and Scottish Breast cancer trials groups with over 75 publications in scientific journals, mainly on radiobiology and aspects of breast cancer.
Dr Alan Rodger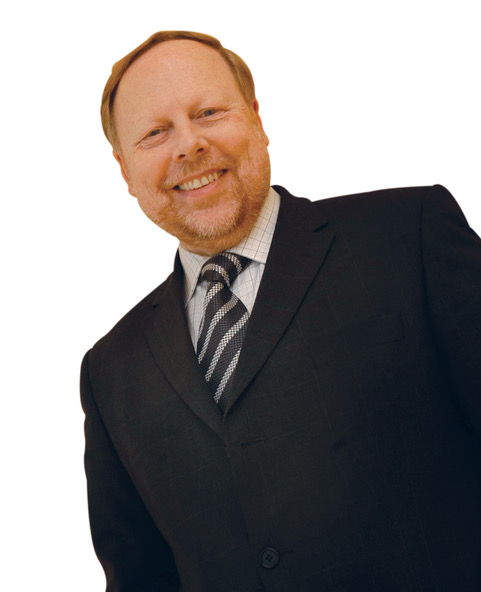 Dr Rodger is an Edinburgh medical graduate who continued his training in that city, initially in surgery and subsequently in clinical oncology. He spent a year of his training in the MD Anderson Cancer Centre in Houston returning in 1981 to take up a post back in Edinburgh as consultant clinical oncologist specialising in breast cancer. He worked with Prof Sir Patrick Forrest and his Breast Unit which was initially at Longmore Hospital. Later Alan, as Clinical Director of the oncology department at the Western General Hospital (WGH), helped to facilitate the move of the Breast Unit from Longmore to the oncology department buildings at WGH.

In 1992 Alan accepted the post of first Professor of Radiation Oncology at
Monash University in Melbourne where he was the foundation Medical
Director of the William Buckland Radiotherapy Department at the Alfred
Hospital. In Australia he was inter alia a member of the boards of the National Breast Cancer Centre, Cancer Council Victoria and the Faculty of Radiation Oncology of the Royal Australian and New Zealand College of Radiology. For several years he also chaired the board of BreastScreen Victoria.

In 2003 Alan was asked to take up the post of Medical Director of the Beatson West of Scotland Cancer Centre. During his time as director he oversaw the building and opening of the new cancer centre on the Gartnavel hospitals campus. He was also a member of several Scottish government advisory committees and has continued intermittently to do so since he retired in 2009. He has been invited to review cancer services for both the Victorian and Scottish governments and in 2020 for a regional cancer service in Victoria.
His research and over 100 journal articles and book chapters have focussed on clinical trials in breast cancer and in radiotherapy as well as evidenced based medicine and guidelines in breast cancer patient care.
He enjoyed being trained by Prof Dame Lesley Fallowfield to improve his communication skills and has been able to pass on such learning to others on a number of occasions in Australia.
He is a fellow of four medical royal colleges including the Chapter of Palliative Medicine of the Royal Australasian College of Physicians.
---
Prof Carlo Palmieri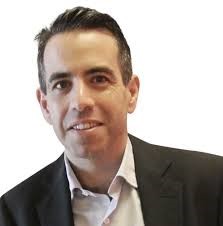 Prof Palmieri is Professor of Translational the University of Liverpool and a consultant medical oncologist at Clatterbridge Cancer Centre NHS Foundation Trust. He undertook a PhD at Imperial College London and was a recipient of a Cancer
Research UK Clinician Scientist fellowship.

His academic and clinical interest is focused on understanding the molecular mechanisms that determine sensitivity/resistance to endocrine therapy and endocrine therapy breast cancer. He is actively involved in developing and initiating translational and clinical research trials and is currently leading a national neoadjuvant study as well as studies focused on brain metastasis including one investigating the use of cell free DNA within cerebrospinal fluid. He was the cancer lead for the 100,000 genome project for the NW Coast GMC, chairs the CCC site reference group and is a member of the National Cancer Research Institute Breast Clinical Study Group and chair the advanced disease subgroup. Prof Palmieri is a member of the Breast International Group brain metastasis working group and has co-edited the 'ABC of Cancer Care'.
---
Dr Olga Oikonomidou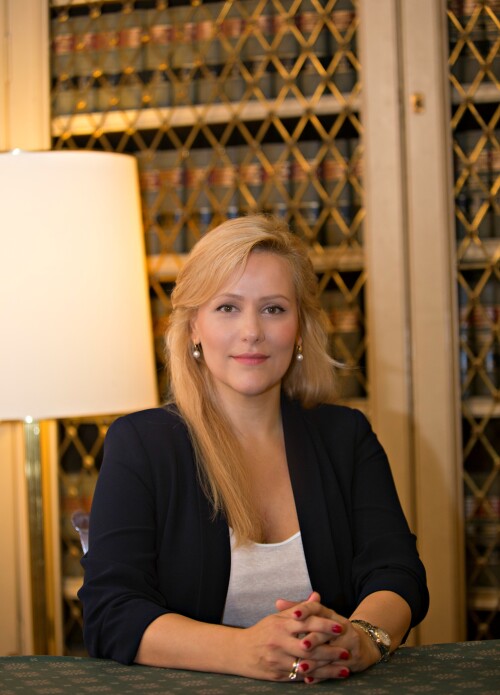 Dr Oikonomidou is an Academic Consultant Medical Oncologist specializing in breast cancer and Principal Investigator and Breast Cancer Translational Research Group Leader in Cancer Research UK Edinburgh Centre - Institute of Genetics and Cancer at the University of Edinburgh.
She obtained her first degree, BSc (Hon) in Human Genetics from the University of Leeds. This was followed by an MSc in Oncology and Cellular Pathology from the same University. She received her Medical Degree with distinction from Medical School of Athens, Greece. After successfully completing an MRes in Immunology (Distinction) and a PhD (Distinction) in Biochemistry in Medical School of Athens, Greece for which she received a prestigious PhD Fellowship, she started her training as a Medical Oncologist at the Naval Hospital of Athens. She then moved to London to work as a specialist registrar in medical oncology in King's College Hospital and Guy's and St Thomas' Hospital. On completion of her medical oncology training, she moved to Edinburgh where she worked as a Senior Clinical Research Fellow at Cancer Research UK Edinburgh Centre for 2 years before she has taken up her post as an Academic Consultant Medical Oncologist with special interest in breast cancer. Soon after she set up her own group of research in Breast Cancer Translational Research. This consists of PhD students, Post Doctoral Research Fellows and a Research Associate. Her responsibilities are split between running a busy breast oncology practice along with a very extensive clinical trials portfolio in the Western General Hospital and leading on breast cancer studies for which she has successfully obtained a number of prestigious and highly competitive grants (CRUK, CSO, NIHR, BCI).
Dr Oikonomidou is a NICE and SMC advisor. She is an active member of several professional societies including ACP, ESMO, ASCO and EORTC. She has established strong collaborations with other leaders in the field of breast cancer in UK as well as in other Institutes all around the world that led to several successful grant applications and publications. She is on the Trial Management Group of numerous national and international trials and leads as a Chief Investigator a number of international breast cancer clinical trials. Regular teaching and research supervising commitments both at the undergraduate and postgraduate level are also included in Dr Oikonomidou's academic role.
---