Living with Metastatic Breast Cancer (LIMBER) Study


In the summer of 2021 Make 2nds Count awarded a 1-year grant to the Sussex Health Outcomes, Research & Education in Cancer (SHORE-C) group who conduct research in psychosocial oncology at the Brighton and Sussex Medical School.

SHORE-C used this grant to conduct a UK Survey measuring informational needs and quality of life in women Living with Metastatic Breast CancER (the LIMBER study).
The LIMBER study was published as an Open Access research article in the Springer academic journal Supportive Care in Cancer in July 2023 - click here to read the full publication.
Professor Dame Lesley Fallowfield, Director of SHORE-C said:
"Thank goodness for organisations like Make Seconds Count funding not just important research that could contribute to new treatments, but also funding research in how we can help women benefit more from treatments and live a good quality of life and not just quantity of life"

Professor Valerie Jenkins, Deputy Director of SHORE-C said:
"We thank Make Seconds Count for providing this important funding that has enabled us to further research what matters most to patients who are living with secondary breast cancer"
This infographic describes the key findings of the study:
Next Steps for the LIMBER study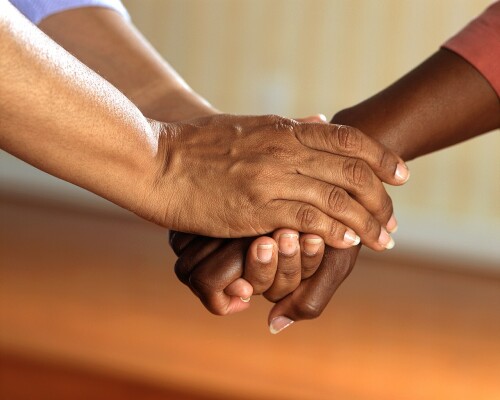 The SHORE-C research team are in the process of developing educational materials based on some of the survey findings, including a film – 'They Just Don't Know What to Say or Do' – exploring how friends and family can better support those living with secondary breast cancer which features mum-of-four Lesley Stephen, also a Trustee of Made 2nds Count, who was diagnosed with secondary breast cancer in 2014 and given a life expectancy of one to two years.
This project has been supported with an educational grant via the Gilead UK and Ireland Fellowship Programme and Breast Cancer Research Foundation (an American non-profit organisation) to develop educational materials based on the results of the study that can benefit patients, their friends and family and healthcare practitioners.

We hope that educational materials on topics such as what patients found their friends and family did that was helpful and not helpful, and what terms patients preferred medical professionals to use when describing their condition (i.e., secondary breast cancer vs metastatic breast cancer), will lead to better conversations about secondary breast cancer and improve the experiences of people living with the disease.