We're delighted to be joining forces with passionate local patient, Sam Kelly, to establish a regular monthly, in person, TEA & A CHAT meet up group for secondary breast cancer patients in Hereford.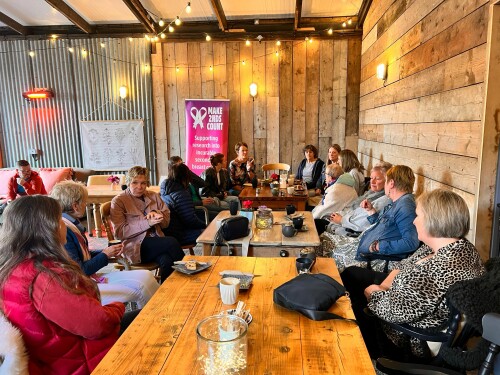 Our support groups give patients the chance to share experiences and advice, and forge new friendships.
Our meetings will be held regularly on the first Wednesday of every month, 10am - 1pm.
Gallery Space,
The Left Bank Village & De Koffie Pot
Bridge Street, Hereford, HR4 9DG
Our next meeting at De Koffie Pot is 6th December. 12 NOON - 2PM.
We'd like to say a massive thank you to the team at De Koffie Pot for providing the venue free of charge for our monthly meetings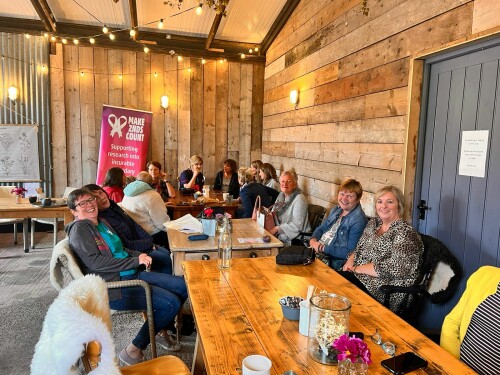 "Since being diagnosed with SBC, I've struggled to obtain any support. If I have, I am sure that others have too. That's why it's important for me to bring people together."
Sam Kelly, Tea & A Chat Hereford host.