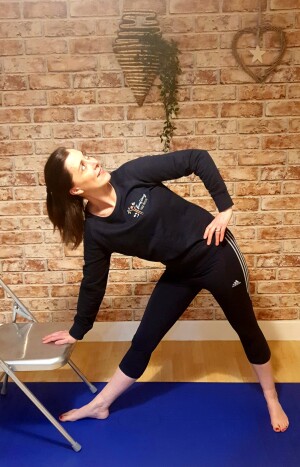 We are delighted to continue our partnership with Birdsong Yoga Physio in 2023 to fund physio led yoga sessions for the secondary breast cancer community via the Karen Henderson Legacy Fund.
Both these activities have been proven to help patients with breathing, flexibility and pain management.
Yvonne's classes run weekly on either a Wednesday evening at 8pm or a Friday morning at 10am.
If you are interested in joining one of these weekly sessions, then please email hello@birdsongyogaphysio.co.uk for more information.
*Anyone with a diagnosis of metastatic (secondary) breast cancer can apply to attend the classes.
Recent Guardian article on the value of regular yoga:
Walking & Yoga can cut risk of cancer returning or spreading
Testimonial from Jo Harvey, a secondary breast cancer patient, who has been taking part in Yvonne's classes since September 2022:
"The online aspect of the class works very well because Yvonne makes sure she shows us the yoga poses from different angles, making it easy to follow along.
A lot of the time we are given 2 or 3 different variations for a yoga movement so it can suit a range of abilities; for example those with lymphedema may not be able to lift up one of their arms, and those with bone Mets in their spine may not be able to bend or twist easily.
Often a chair is used so that yoga can be done from a seated position, or if we are standing, we can hold on to the chair for balance if needed. Every session is well planned and these adaptions mean we can all join in and no-one misses out.
Yvonne has thought of everything and
I can thoroughly recommend her classes!"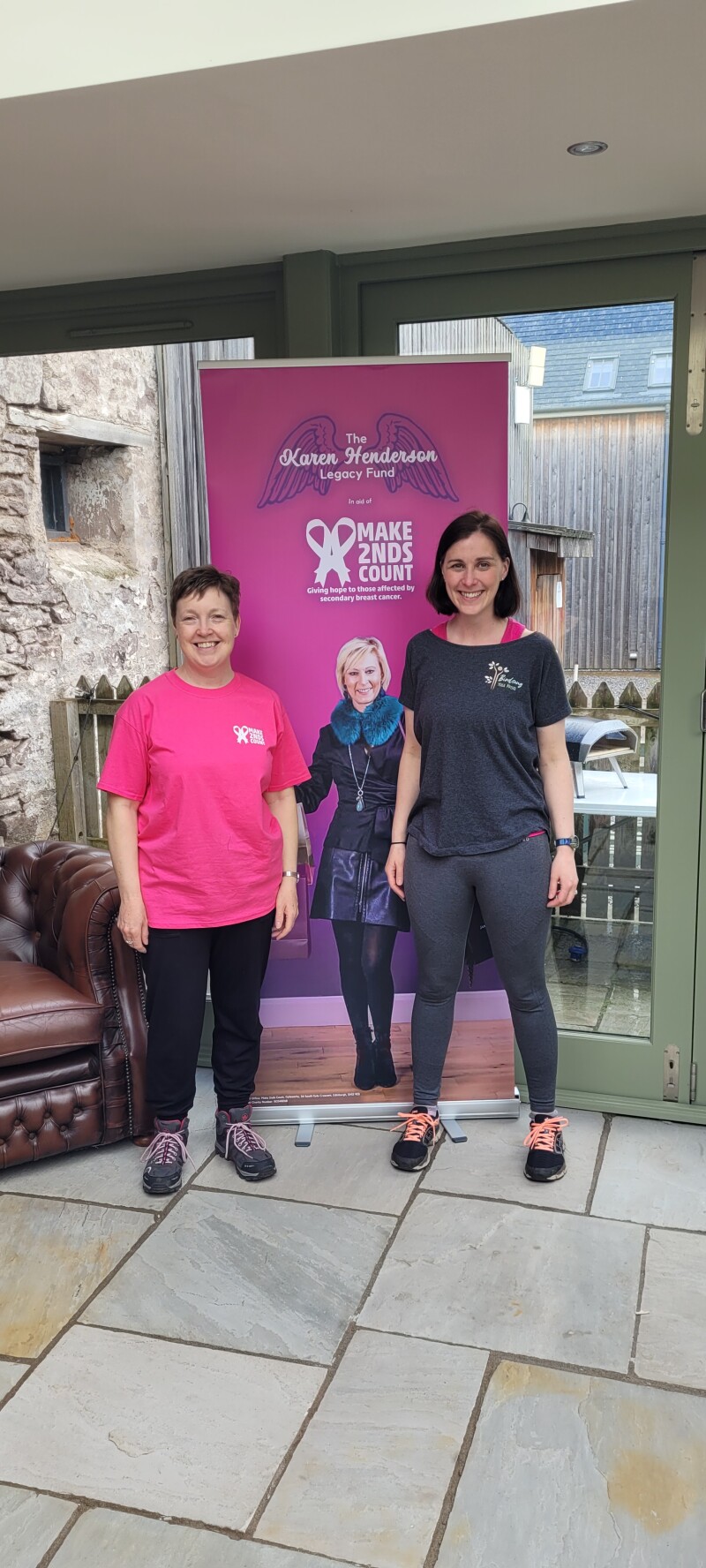 "The Karen Henderson Legacy Fund are delighted to continue their support of physio led yoga sessions for Secondary Breast Cancer patients. Karen herself quickly recognised the benefit of exercise whilst living with cancer and she would be we be pleased to see us giving this fully funded opportunity to everyone in the M2C community. These online sessions are delivered by Yvonne Whitehouse at Birdsong Yoga & Physio and her classes have received great feedback from attendees on the benefits experienced, so everyone is in good hands".
Alistair Henderson