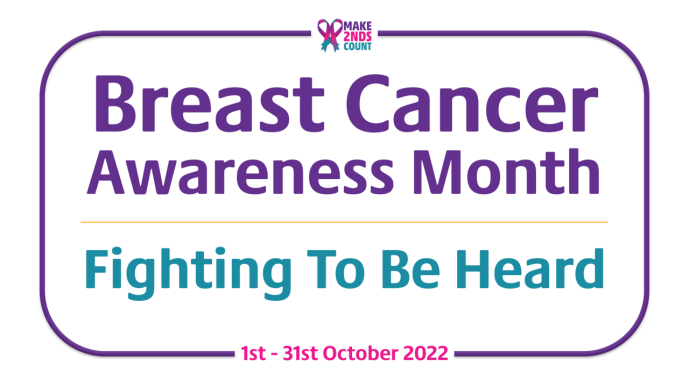 A staggering 54% of people in the UK feel that the media is not doing enough to report on secondary breast cancer frequently enough to give people a clear understanding of the disease. WE NEED TO DO MORE!
With over 35,000 patients in the UK currently living with this form of the disease which kills 1000 women each month in the UK, it's vital that we work together and Fight to be Heard.

During Breast Cancer Awareness Month we'll post, inform, research, fundraise, fight and speak up every day to #shinealightonsecondaries.
MAKE 2NDS COUNT TO SHINE A LIGHT ON SECONDARY BREAST CANCER BY LIGHTING UP MAJOR LANDMARKS ACROSS THE UK
18 venues will join campaign, designed to highlight the lack of awareness and support available for the incurable cancer.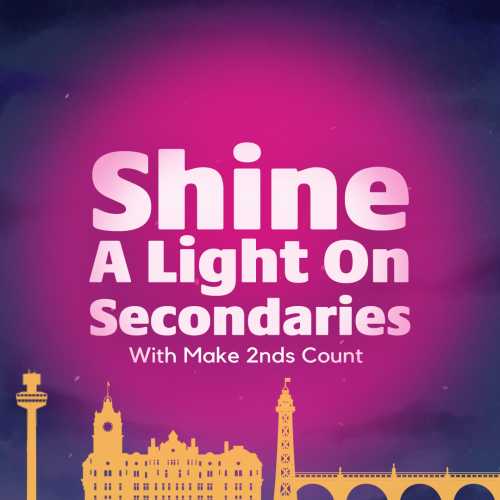 On 13 th October 2022, venues including Camera Obscura, Granton Gas Tower, The Balmoral, Caird Hall and Blackpool Tower will shine brightly in the charity's colours; pink, purple and teal as part of the national campaign designed to "Shine a Light" on Secondary Breast Cancer day, which is often overlooked amidst the wider narrative around Breast Cancer Awareness Month (October).

A YouGov survey commissioned this year by Make 2nds Count revealed that 29% of UK adults felt that research and support were insufficient and not readily available for patients or loved ones. It also confirmed that only 23% of all UK adults asked, would look to the mainstream media as a source of information and support when dealing with secondary breast cancer, whilst a staggering 59% refer to charities offering one-to-one advice and personal experience.
Venues who will be lighting up include:
C4Di Hull @ The Dock
Penshaw Monument - National Trust
Mersey Gateway
Yorkshire Steel Buildings
St Helen's Bridge
Big Pit Head Gear, Blaenavon
If you would like to show your support to Make 2nds Count and by joining our campaign, then please get in touch with us.