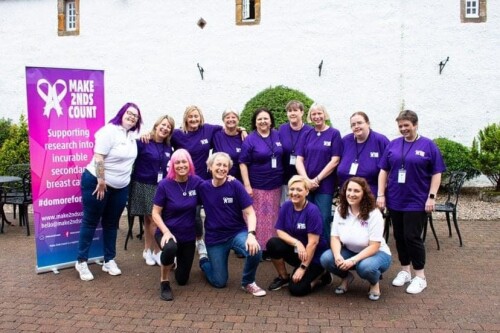 Being diagnosed with secondary breast cancer and coping with treatment plans can put pressure on not only your physical health but also your mental health and wellbeing.
As part of our support programme, Make 2nds Count signposts useful resources and support designed to help patients' wellbeing – whether through nutrition, fitness, complementary treatments or mindfulness.
Little Lift boxes
'Let Make 2nds Count Lift Your Spirits'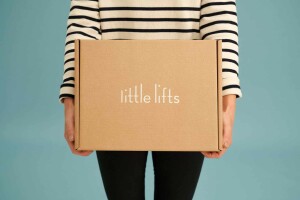 The side of effects of treatment plans particularly chemotherapy are well documented. There are lots of products available to help alleviate some of the side effects and help with positive wellbeing.
We've partnered with Little Lifts to provide 'comfort boxes' full of specially selected items to help those living with secondary breast cancer.
BreatheBalanceBe
Being Kind to your Mind and Breathwork & Relaxation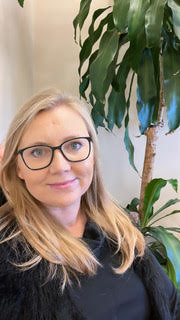 "Breathwork and practising being in the present can be very beneficial for those with a SBC diagnosis. I have found both to be hugely helpful practices in my personal journey since diagnosis in April 2017. Our breathing patterns send messages to our body and minds therefore changing our breath can change how we feel, as well as helping us with pain, fatigue and other symptoms that come with treatment. The science of being kind to our mind and practicing gratitude shows that it can help our mental and emotional health which is impacted greatly after a life event, such as being diagnosed with incurable cancer. Consistency is key, I can feel the difference when I have periods not taking the time to practice so join us every month to breathe better and be kind to your mind!"
Birdsong Yoga Physio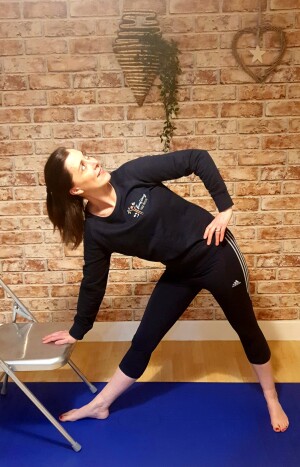 We are delighted to continue our partnership with Birdsong Yoga Physio in 2023 to fund physio led yoga sessions for the secondary breast cancer community via the Karen Henderson Legacy Fund.
Both these activities have been proven to help patients with breathing, flexibility and pain management.
2nds Together Retreats
We want to help everyone de-stress, relax and build friendships with others living with secondary breast cancer, giving a much needed break from life on constant treatment.
We have now hosted our '2nds Together' retreats in 2021, 2022 & 2023 to great success.
We've visited Edinburgh, Glasgow, Crieff, Liverpool, Cornwall & Birmingham so far.
Where will 2024 take us?
We will be announcing more on our 2024 retreats in January. Please keep an eye on our social media for more information soon and make sure you are signed up to our newsletter.
Virtual Wellbeing Week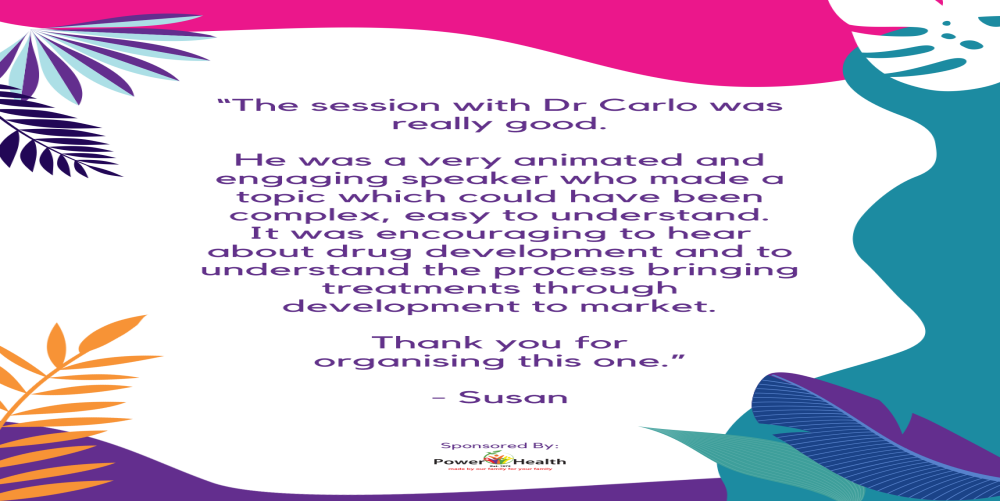 We wanted to create a wellbeing programme which would empower secondary breast cancer patients by allowing them to experience and participate in a range of talks and sessions led by industry experts.
The 2021 virtual wellbeing week included sessions ranging from yoga, breathing and nutrition, to speaking to your kids and also one for friends and family. Our guests included expert Dr Professor Carlo Palmieri, involved in developing and initiating research trials in breast cancer, Kris Hallenga, founder of CoppaFeel!, and Andrew Anderson from Maggie's Centres.
2022 saw us explore the subjects of Menopause, Sex and Intimacy and Palliative Yoga. We were joined by special guests Dr Liz O'Riordan, Dr Annice Mukherjee and Sam Evans.
In 2023 we continued the subject of Menopause and were joined by special guests Karen Newby, Birdsong Yoga Physio, Insurancewith, Working with Cancer and Beauty Despite Cancer.
Re-visit our pre-recorded sessions with each of our 2022 guests.
Re-visit our chat with Jennifer Young in 2023.
We'll announce more on our 2024 plans very soon.