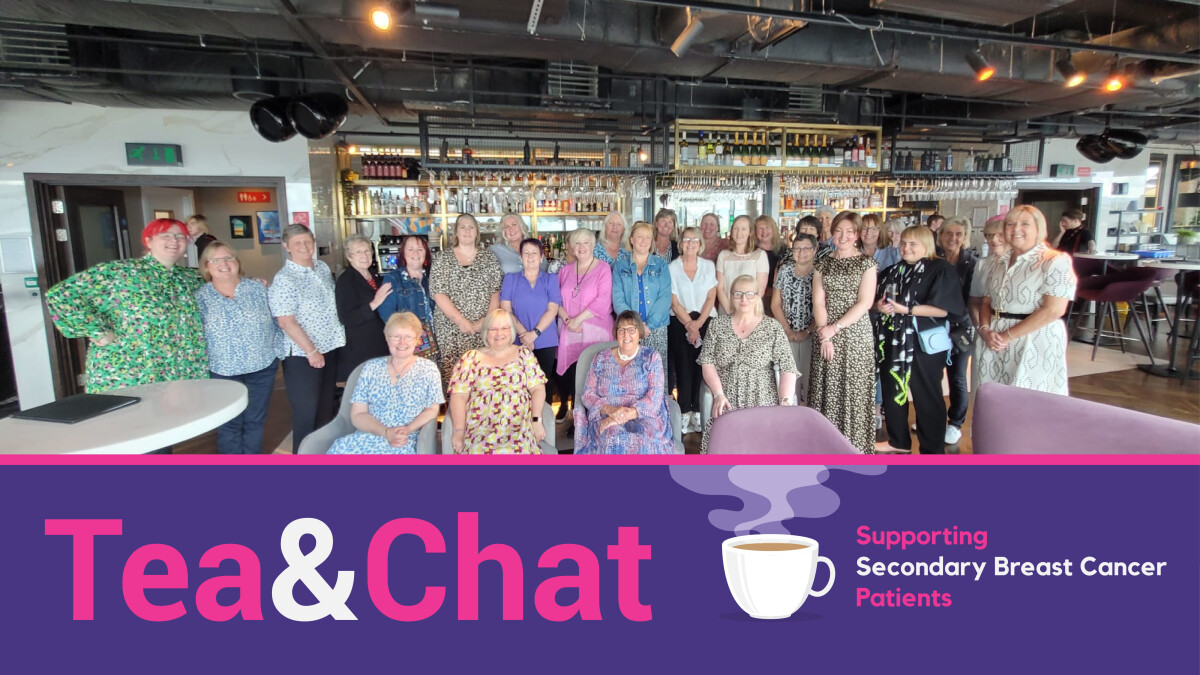 Our Tea & A Chat service includes both ONLINE & IN-PERSON sessions.
Living with a secondary breast cancer diagnosis is both mentally and physically gruelling for patients. Through the implementation of support specifically for secondary breast cancer patients, we aim to help patients to navigate some of the hurdles they face.
Our Tea & A Chat service offers a safe space for patients to meet and get peer to peer support in times of uncertainty.
Find out more about our sessions by following the links below:
ONLINE NORTHERN IRELAND LONDON
GLASGOW HEREFORD BOSTON/LINCOLN
EDINBURGH MANCHESTER ST HELENS